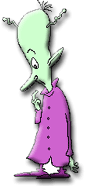 GET REQUESTS FOR YOUR MUSIC FROM RADIO STATIONS & MAGAZINES, Plus More!!
"Your service beats most other places I've tried for the simple fact that people come to me instead of me goin to them. Since my music is somewhat unique, it's tough to find a target audience, so I like the fact that I can avoid the usual hit-or-miss scenario." – Thomas Rose

Hoorahh!! Thank You And God Bless. I wish all Artists could find 3000 Records and follow the program and Blow Up !" – Hunter P. Hayes, Recording Artist and " Emmy Award Winner "
THIS IS WHAT WE DO..Music Promotion!
Through our direct radio promotion service, we make your music available in digital format to radio station DJs (community radio, college radio, internet radio, satellite radio, etc..) and Writers (magazines, zines, ezines, webzines, newspapers, etc..) Film & T.V. Production Companies, and Record Companies from around the world. Most locations are in the USA, Canada, Europe, and Australia. When requests for your Album are sent to you from our music industry contacts, you'll get each contact person's email address where to send your album as a secure digital file. You are provided with direct responses from each contact. Promotion continues for approximately 90 days! Read on to see the benefits, what's included, the cost, and Listing Form below!
Click Here To Sign Up (or scroll down)
"Just letting you know we are getting global results. Lets do more!" –Alan Gruskoff (Big Al)

"I just want to thank you guys for this service! We were able to get our music to people that mattered, and are now being played on 10 college radio stations and 8 stations in the UK, Italy, Germany and Australia." – Lee White, Einstein's Dream

"This beneficial service has increased my sales, and has also been widely successful in the promotion of my music. I would like to express my sincere thanks and gratitude for providing this wonderful service." – Marissa Marissamusic
KEY BENEFITS: It's Easy ToTake charge of your Radio Promotion with these key benefits listed below!
*Potential airplay to reach unlimited new listeners through radio stations worldwide, plus potential reviews in various magazines where your music can get exposure
*Potential interviews by radio station DJs and magazine writers for more exposure
*Potential use of your song(s) by film & T.V. producers
*Potential review by record companies looking to sign new bands & artists
*Build relationships with radio station DJs, magazine Writers, film & T.V. producers, and A&R contacts
*Every music industry connection goes through a screening process to make sure they are legit
*Exposure online through the exclusive FREE Music Report
*Extra traffic to your web site or page where DJs and writers can preview your music and find out more information before requesting your Album
*Ability to follow up with the radio stations and magazines for future album releases
*Knowing that you are not sending your album "unsolicited", and it will most definitely get some attention
*UPDATE: We are now including Spotify promotion when you sign up for Album Register. Get up to 1000 plays for your album on Spotify when you sign up today.
Click Here To Sign Up (or scroll down)
EASILY SEND YOUR ALBUM AS A SECURE DIGITAL FILE TO DJs & WRITERS WHO WANT TO PLAY OR REVIEW YOUR MUSIC!
Music Industry Quotes:

"What a great service!" – Jeff Schneider, True Life Coordinating Producer, MTV Networks

"This is a great way to expose new artists and writers who are looking for the right avenue in which to share their talents. Hopefully the world will get to know them. We will do what we can to help." – Stephen A. Mosely, General Manager / Program Director, Unity Radio 107.1FM

"Seems like the ultimate way of getting in touch with independent artists who are serious about their music." – Jonas Ohman, Freelance Columnist/Reviewer, Ginza/Kountry Korral Magazine
WHAT'S INCLUDED:
>Account set up and specified release date along with approx. 90 Days of promotional service
>Your album made available to college & independent radio stations, along with satellite and online radio, magazines, zines, ezines, webzines, newspapers, film & T.V. production companies, and record companies
>An opportunity for scheduling potential interviews by radio station DJs and magazine writers
>Screening process of radio station DJs, magazine writers, film & T.V. producers, and A&R contacts, to make sure they are legit (through subscription sign up process, and information check)
>The contact info. for each radio station DJs, magazine Writers, film & T.V. producers, and A&R contacts when your album is requested for potential airplay, reviews, or other use.
>A full 3 month listing in the exclusive FREE Music Report including a direct link to your web site or page so music industry contacts can preview your music samples and find out more info. before requesting an album! (This works great with your current web site's music page, electronic press kit (EPK), or your web page on CD Baby, Facebook, SoundCloud, Bandcamp, and/or other similar services.)
>Approx. 30 Days After your music is requested for each radio station or magazine, T.V. production company, or record company, we will remind each music industry contact to send out playlists, reviews, comments, and other feedback. Responses will immediately be sent to you by email, directly from each music industry contact!
Bonus 1: Your one-click album download file with hosting for your album will be provided through our partner service AlbumZip ($25 Value). This allows you to easily make your entire album, EP, or single available to each music industry contact through your secure one-click album download Url!

Bonus 2: All new listings will receive an extra boost through more personalized interaction with radio DJs. Our staff will reach out to more radio DJs on your behalf, so you can get your music to more interested radio stations. We're calling this the "Radio Boost Responder"! ($25 Value)


Bonus 3: You will receive the "Airplay Tracking Guide For Musicians" ($12.95 Value). This Ebook shows you exactly what you need to know to get started with tracking your radio plays on the airwaves, satellite radio, internet radio, and cable TV channels. You will also find great information about earning royalties every time one of your songs are played, and more. This works perfectly with Album Register!
COST: The total cost is only a $39 Listing Fee. There are no additional charges.
OPTIONAL: Upgrade your listing to a "priority" listing with guaranteed top placement for just $10 bucks. Along with a "priority" listing, you will also have the option to receive our Industry Contact Database for an additional $30.
100% Money Back Guarantee! If you are not completely satisfied with our service, you are entitled to our 30 day Money Back Guarantee. We are confident that you will be satisfied with the results from your listing… That is why we invite you to try this service absolutely Risk Free.
Click Here For The Questions & Answers Section ..Plus More Quotes From The Music Industry!
Click Here To See More Testimonials From Musicians And Bands Who Have Used Our Service!
Download A Live Testimonial From A Musician Recorded off a voicemail message
INSTRUCTIONS TO SIGN UP: Signing up is simple. Just follow these 4 steps.
( 1.) Fill out the Listing Form below   ( 2.) Select your Listing Option   ( 3.) Send payment   ( 4.) Send Music
Read about our Secure Checkout Online with Stripe
(Credit card payments using Visa, Mastercard, American Express, Discover and other major cards accepted)
Note: This service is designed for musicians and bands with recorded music of good quality that is "radio friendly". Once these 4 easy steps are completed, you will receive your one-click album download Url (link) for sending to DJs and other music industry contacts ..Plus we'll set up your listing to be included in the next FREE Music Report. Soon after, requests for your music will be sent to you! Please be prepared send your music within a reasonable amount of time. Thanks!.
"I believe that this is the smartest thing that we as a band could have done for ourselves. We have been in contact with people from around the globe, all wanting our music, that my friend is an indescribable feeling! Without 3000 Records I do not think we would be getting this kind of exposure, while it may not make us famous or rich, (but then again it might) it is getting us out there with a very nominal expenditure. I have been so pleased with the attention we are getting, I opted to keep us listed for the full year, and may continue after that. Lastly I can say that whenever James Drive puts out an album, 3000 Records will receive a great deal of praise and thanks. Terrance, thanx again for your service, know that you have a very satisfied customer" – Darwin, James Drive

"My music is getting airplay in Australia and Germany as well as in the USA. It's awesome to have my music exposed to so many different places, I wouldn't be able to do it on my own. Thank you for your service." – Craymo

"I can see that your service works. Our label and publishing has had numerous requests from prominent radio stations as far away as Australia and Norway and more. Considering the cost is minimal its good to know a service like yours can help us complete the good picture." – David Hart

"Thank you so much! You guys are amazing and everything about this process has been computer friendly and actually quite enjoyable. Best wishes and future endeavors to you all!" – Todd A Curry

"I received a ton of requests for the song and now am getting played all over the world. You just may have changed my life for the best. Thanks to you and your company. I am refering bands to you left and right. Just a letter of appreciation to you for your help in the music business." – Dave Mayer

"This is very good program to promote indie Artist's music I have had positive feedback in the USA and in Europe." – Reggie, Da Blaknix

"I'm getting requests for my music from radio stations all over the country. I use to be an infamous composer and artist, but thanks to your help I think that's quickly changing. Thank you Terrance and 3000 records for the great job you've done." – Jason, Airomee Wind

"We had a great experience with your service. We had several indie radio stations contact us, requesting our music, even as far away as Chile." – Rachel Peroni, Wiretree

3000 Records has been in business since 1996. Our goal is to help Artists gain more exposure for their music in ways that are creative, and cost effective. We have helped thousands of Artists and Bands over the years and are thankful for the positive feedback we have received.

Additional Music Industry Quotes:

"Terrance, It's great that someone like yourself has a burden in your heart to help indie Artists. On our end we will try our best to give them the representation on our station they need and deserve. Thanks for being a great friend to indie Artists… Sincerely, Joe" –  Joe Burke, Owner, WZFI-FM 98.5

"Many thanks …I will provide artists with feedback and I am sure my listeners will enjoy the artists (music) provided to my show through your excellent service." – Laurie West, DJ, Producer, & Reviewer,  3RPP (Equilibrium Radio)